SAMAYA KAPHA HYDRATING CLEANSER: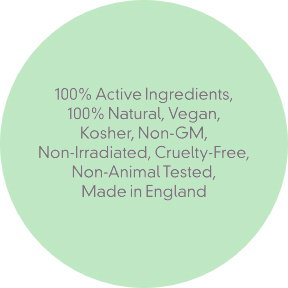 A unique formulation providing hydration while cleansing and purifying skin. Developed with powerful Ayurvedic botanicals such as Ashwagandha, Sandalwood, Vetivert and Frankincense, this cleanser melts into the skin, helping to remove make-up and lift impurities, leaving skin feeling balanced, purified, softer and more radiant.
Key ingredients and benefits :
Sandalwood Oil
Restorative, calming, mood-boosting with relaxing holistic effects; astringent, antimicrobial and anti-inflammatory properties help smoothe and soften rough skin; heady aroma can lift mind, body and soul.
Frankincense Oil
In Ayurveda, frankincense has a cleansing, purifying effect on both the mind and the body as it promotes healthy skin by reducing blemishes, minimising large visible pores and boosting skin's immunity; encourages regeneration of healthy cells; can relieve chronic stress, anxiety and fatigue.
Vetivert Oil
Known as the Oil of Tranquillity in India, with soothing and healing qualities which can balance oily skin and repair damage by promoting regeneration of skin cells. With its heady, earthy fragrance, vetivert has long been valued for its properties in aromatherapy; Ayurvedic texts regard it as a pacifying, relaxing herb that can fight stress and uplift both mind and body.
Ashwagandha Root Extract
'Indian ginseng'; effective stress reliever and energy restorer; anti-ageing and anti-inflammatory properties help fight wrinkles and defend skin against blemishes and breakouts; helps to even skin tone and balance moisture levels.
Aloe Leaf Extract
Antibacterial, anti-ageing ingredient; soothes and promotes healing; hydrates skin; contributes to the natural production of collagen and elastin in skin.
Gotu Kola Oil
Anti-inflammatory and anti-ageing herb; helps fight chronic skin conditions by repairing damage done to the skin; stimulates collagen production in the skin.
Saccharide Isomerate
A 100% natural, plant-derived, effective and long-lasting active moisturising ingredient; provides sustained hydration; protects against future damage; restores and replenishes skin.
Turmeric Root Oil
Powerful anti-inflammatory and antioxidant; heals skin's barrier while protecting it from free radical damage.
Vitamin E
Natural antioxidant; helps soothe and repair skin; helps promote immunity and defend against free radicals; can help scars and abrasions to heal while fighting signs of ageing, such as UV damage.
Characteristics of Kapha Dosha :
Laidback and easy-going with a stable, steady energy level. Often has a strong physical frame but can be lethargic or apathetic if out of balance. Takes a relaxed, reasonable approach to life and can be compassionate, gentle and kind. Skin is usually thick and pale, can be radiant and glowing, but with clogged pores or excess oil when out of balance.
Use: Massage onto dry skin. Rinse off with warm water or with a damp muslin cloth. The cleanser washes away as a milky emulsion, leaving skin feeling deeply cleansed and sumptuously hydrated.
Weight : 100ml