SAMAYA PITTA ANTI-AGEING CREAM: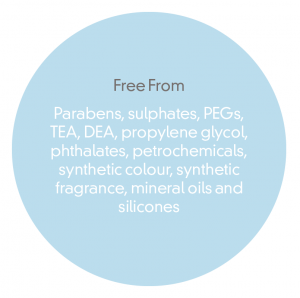 Formulated with powerful Ayurvedic botanicals and clinically proven anti-ageing ingredients, this rapidly absorbing moisturiser contains an intensive blend of active compounds that visibly reduce the appearance of wrinkles. The result is skin that feels supple and firm, with a youthful and revitalised appearance. Ayurvedic ingredients such as Jasmine, Neem, Lotus, Turmeric, Saffron, Shatavari and Gotu Kola are prescribed specifically to help balance the Pitta dosha.
Key ingredients and benefits :
Jasmine Flower Extract
Beautiful aroma with proven mood-boosting effect; improves energy; reduces anxiety and stress; helps to balance moisture levels and increase skin's elasticity while soothing mind and body; antibacterial and anti-inflammatory properties help protect skin.
Neem Oil
Promotes skin healing; helps reduce itching and roughness; purifies skin; neutralises damaging free radicals to help skin achieve a radiant glow.
Saffron Extract
Valued for its skin toning abilities; can impart a natural radiance as it helps to reduce pigmentation; has mood-enhancing properties; is considered to be an aphrodisiac and is often used as a tonic to improve general health.
Lotus Seed Extract
Sacred anti-inflammatory ingredient; contains zinc and anti-ageing enzymes which can repair damaged or sensitive skin while soothing and calming the mind; beneficial for blemish-prone skin.
Sodium Hyaluronate
Salt form of hyaluronic acid, this naturally derived anti-ageing ingredient has intense hydrating qualities (can hold more water than any other natural substance – up to 1,000 times its weight in water) which help boost skin's elasticity, contributing to smoother skin with decreased wrinkles and a fuller appearance.
Shatavari Extract
Considered in Ayurvedic tradition to be the female equivalent to Ashwagandha, Shatavari's name in Sanskrit translates as 'she who possesses one hundred husbands.' It has long been used as a tonic for female health concerns and as a means of reducing stress and tension. Shatavari also has nutritive and rejuvenative properties for skin, contributing towards a renewed, youthful appearance.
Ribose
Naturally occurring corn-derived pentose sugar; promotes skin cell metabolism; helps alleviate wrinkles and fine lines; helps keep skin toned, firmer and more radiant.
Gotu Kola Oil
Anti-inflammatory and anti-ageing herb; helps fight chronic skin conditions by repairing damage done to the skin; stimulates collagen production in the skin.
Vitamin E
Natural antioxidant; helps soothe and repair skin; helps promote immunity and defend against free radicals; can help scars and abrasions to heal while fighting signs of ageing, such as UV damage.
Characteristics of Pitta Dosha :
Well-proportioned and compact build, with a focused mind and a love of order. Confident and passionate, enjoying challenges. Prone to anger and impatience when out of balance. Benefits from gentle skincare as skin can be sensitive and irritable, susceptible to wrinkles, sunburn and inflammation.
Use: Massage gently into cleansed skin. Apply both morning and evening for optimal results. At night, follow with Pitta Anti-Ageing Treatment Oil.
Weight : 50ml