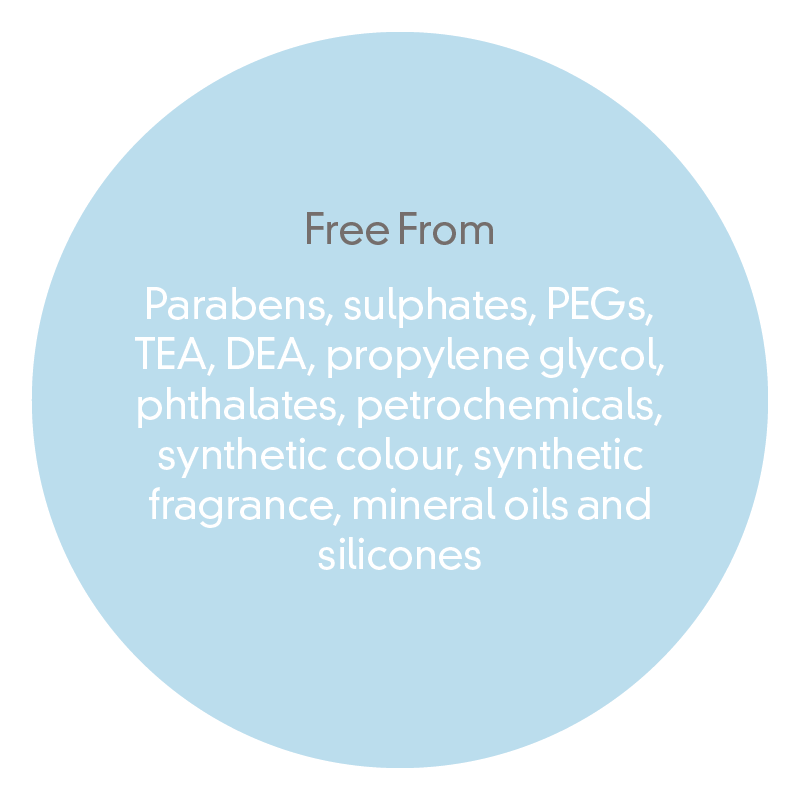 Samaya Ayurveda Renewing Exfoliant – Pitta is an all-natural, gentle and highly effective enzyme exfoliant which safely removes dead skin cells and impurities without damaging healthy skin below. Instantly revitalises and softens skin. Helps minimise the appearance of pigmentation and pores to impart a more even skin tone. Pomegranate enzymes, Sodium Hyaluronate, Aloe, Jojoba, Vitamin E, Avocado and powerful Ayurvedic ingredients such as Amla, Gotu Kola, Jasmine, Turmeric, Neem and Saffron transform clogged pores and dull skin into smooth, radiant and healthy skin.
Key ingredients and benefits :
Pomegranate Fruit Ferment Filtrate
Alternative to acid exfoliation; Pomegranate enzymes remove outer layer of dead skin cells that can trap bacteria and sebum; increases cell renewal; reduces appearance of fine lines and wrinkles; anti-inflammatory; helps reduce pigmentation.
Amla Fruit Pulp Oil
'Indian Gooseberry'; naturally high in Vitamin C; anti-ageing and immunity-boosting; rich antioxidant content reduces oxidative stress and protects from free radicals.
Saffron Extract
Valued for its skin toning abilities; can impart a natural radiance as it helps to reduce pigmentation; has mood-enhancing properties; is considered to be an aphrodisiac and is often used as a tonic to improve general health.
Lotus Seed Extract
Sacred anti-inflammatory ingredient; contains zinc and anti-ageing enzymes which can repair damaged or sensitive skin while soothing and calming the mind; beneficial for blemish-prone skin.
Shatavari Extract
Considered in Ayurvedic tradition to be the female equivalent to Ashwagandha, Shatavari's name in Sanskrit translates as 'she who possesses one hundred husbands.' It has long been used as a tonic for female health concerns and as a means of reducing stress and tension. Shatavari also has nutritive and rejuvenative properties for skin, contributing towards a renewed, youthful appearance.
Jasmine Flower Extract
Beautiful aroma with proven mood-boosting effect; improves energy; reduces anxiety and stress; helps to balance moisture levels and increase skin's elasticity while soothing mind and body; antibacterial and anti-inflammatory properties help protect skin.
Gotu Kola Oil
Anti-inflammatory and anti-ageing herb; helps fight chronic skin conditions by repairing damage done to the skin; stimulates collagen production in the skin.
Aloe Leaf Extract
Antibacterial, anti-ageing ingredient; soothes and promotes healing; hydrates skin; contributes to the natural production of collagen and elastin in skin.
Characteristics of Pitta Dosha :
Well-proportioned and compact build, with a focused mind and a love of order. Confident and passionate, enjoying challenges. Prone to anger and impatience when out of balance. Benefits from gentle skincare as skin can be sensitive and irritable, susceptible to wrinkles, sunburn and inflammation.
Use: Massage onto dry skin every other day, avoiding the delicate eye area. Wait 20 minutes before rinsing off with warm water. Leave overnight for deeper exfoliation.
Weight : 50ml