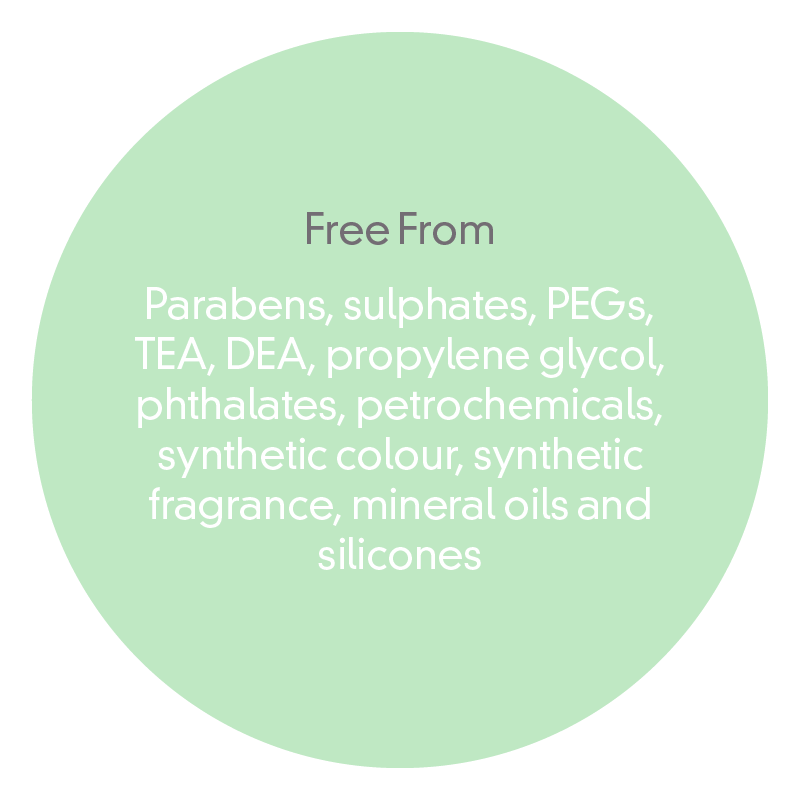 Samaya Ayurveda Rejuvenating Eye Cream – Kapha contains clinically-proven plant cell actives merge with Probiotics, Green Tea, Caffeine and powerful Ayurvedic botanicals such as Ashwagandha, Sandalwood, Vetivert, Frankincense, Pomegranate and Gotu Kola in a quick-absorbing formula to decrease the appearance of dark circles, wrinkles, eye bags, puffiness and help increase firming, brightening, elasticity and hydration. It also has anti-pollution and photo-protection (UV, IR, blue light, visible light) properties.
Key ingredients and benefits :
Sandalwood Oil
Restorative, calming, mood-boosting with relaxing holistic effects; astringent, antimicrobial and anti-inflammatory properties help smoothe and soften rough skin; heady aroma can lift mind, body and soul.
Frankincense Oil
In Ayurveda, frankincense has a cleansing, purifying effect on both the mind and the body as it promotes healthy skin by reducing blemishes, minimising large visible pores and boosting skin's immunity; encourages regeneration of healthy cells; can relieve chronic stress, anxiety and fatigue.
Vetivert Oil
Known as the Oil of Tranquillity in India, with soothing and healing qualities which can balance oily skin and repair damage by promoting regeneration of skin cells. With its heady, earthy fragrance, vetivert has long been valued for its properties in aromatherapy; Ayurvedic texts regard it as a pacifying, relaxing herb that can fight stress and uplift both mind and body.
Green Tea Extract
Camellia Sinesis Leaf is exceptionally rich in Proanthocyanidins (potent antioxidants 20x more powerful than Vitamin C). Stabilises collagen, maintains elastin, protects skin from environmental stressors and improves capillary strength thus reducing the leaking of blood that contributes to darkening in the periorbital area.
Ashwagandha Root Extract
'Indian ginseng'; effective stress reliever and energy restorer; anti-ageing and anti-inflammatory properties help fight wrinkles and defend skin against blemishes and breakouts; helps to even skin tone and balance moisture levels.
Sodium Hyaluronate
Salt form of hyaluronic acid, this naturally derived anti-ageing ingredient has intense hydrating qualities (can hold more water than any other natural substance – up to 1,000 times its weight in water) which help boost skin's elasticity, contributing to smoother skin with decreased wrinkles and a fuller appearance.
Tuberose Extract
Innovative plant cell complex combines tuberose cells and betaine from beetroot. Reduces circles, puffiness, crow's feet wrinkles. Enhances radiance, uniformity of skin colour; promotes the elimination of toxins, increases micro-circulation in the skin.
Caffeine
Diminishes eye-bag appearance. Vasoconstrictive properties reduce puffiness by making blood vessels smaller. Diuretic properties help deflate puffiness, increase circulation and minimize dark circles under eyes. Antioxidant benefits reduce photo-aging.
Gotu Kola Oil
Anti-inflammatory and anti-ageing herb; helps fight chronic skin conditions by repairing damage done to the skin; stimulates collagen production in the skin.
Aloe Leaf Extract
Antibacterial, anti-ageing ingredient; soothes and promotes healing; hydrates skin; contributes to the natural production of collagen and elastin in skin.
Vitamin E
Natural antioxidant; helps soothe and repair skin; helps promote immunity and defend against free radicals; can help scars and abrasions to heal while fighting signs of ageing, such as UV damage.
Lactobacillus Ferment Lysate
Probiotic ingredient derived from Lactobacillus lactis strains. Reduces hyperpigmentation and reduces the appearance of dark circles.
Characteristics of Kapha Dosha :
Laidback and easy-going with a stable, steady energy level. Often has a strong physical frame but can be lethargic or apathetic if out of balance. Takes a relaxed, reasonable approach to life and can be compassionate, gentle and kind. Skin is usually thick and pale, can be radiant and glowing, but with clogged pores or excess oil when out of balance.
Does the above characteristics describe you correctly? If not, click here to find out your dosha type.
Use: Apply around the entire eye area both morning and evening for optimal results. For external use only.
Weight : 15ml